2018 Ronald P Herman Sr. Conservation Partner Award
Posted Jan 3, 18 in Awards,
Victor DiGiacomo, Associate Environmental Analyst, NYS Soil & Water Conservation Committee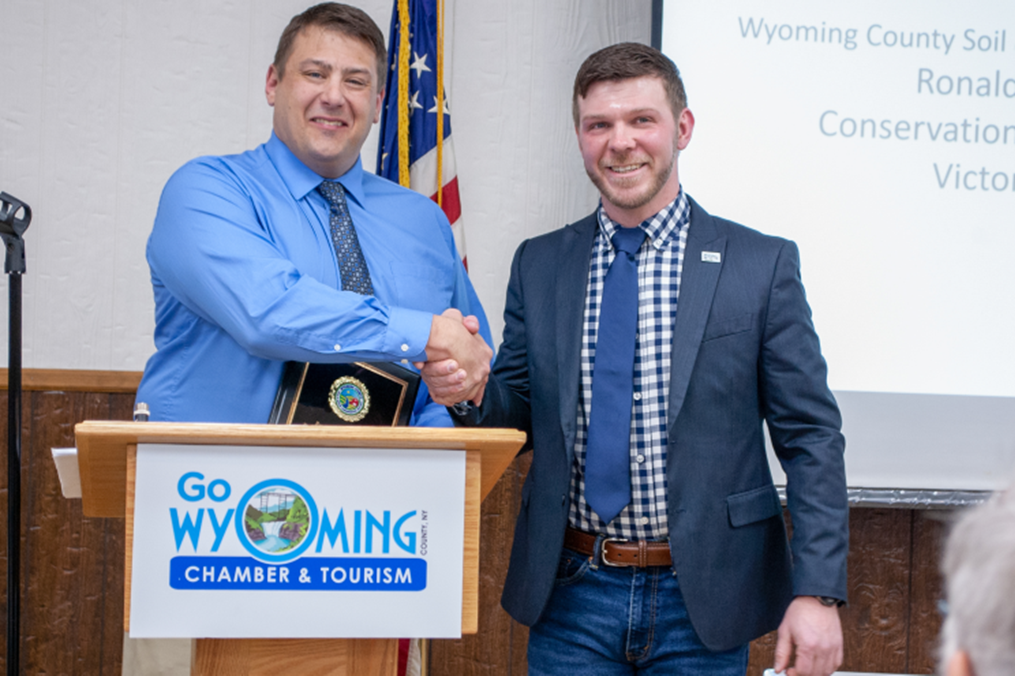 2018 Agricultural Environmental Management (AEM) Award of the Year
Posted Jan 2, 18 in Awards,
Pankow Farms of Castile, NY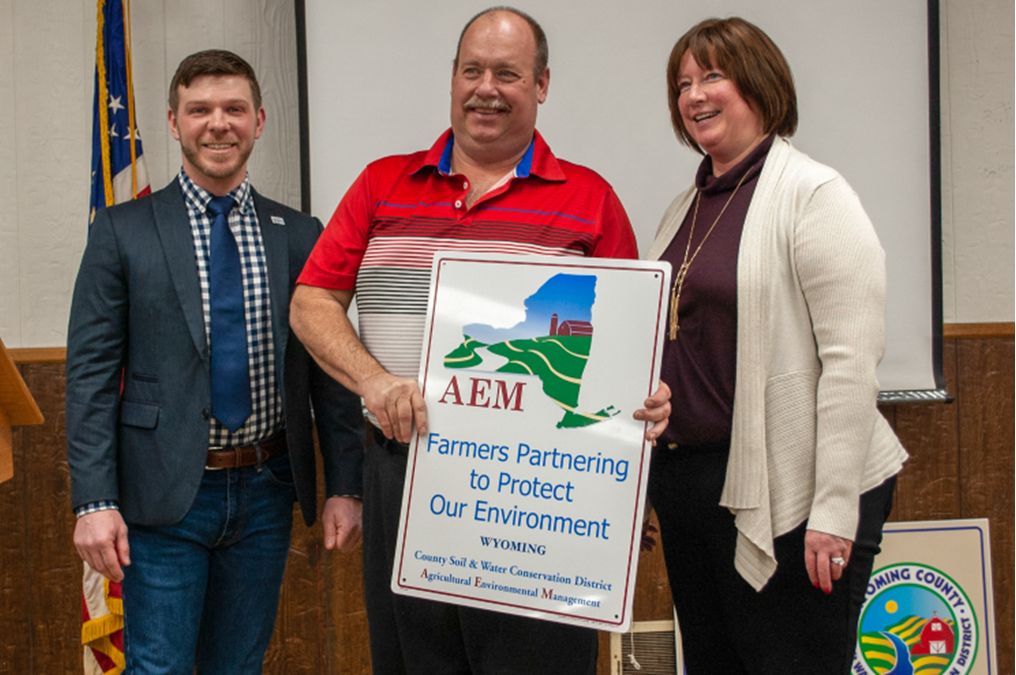 2018 Conservation Farm of the Year
Posted Jan 1, 18 in Awards,
Fontaine Farms, LLC of Strykersville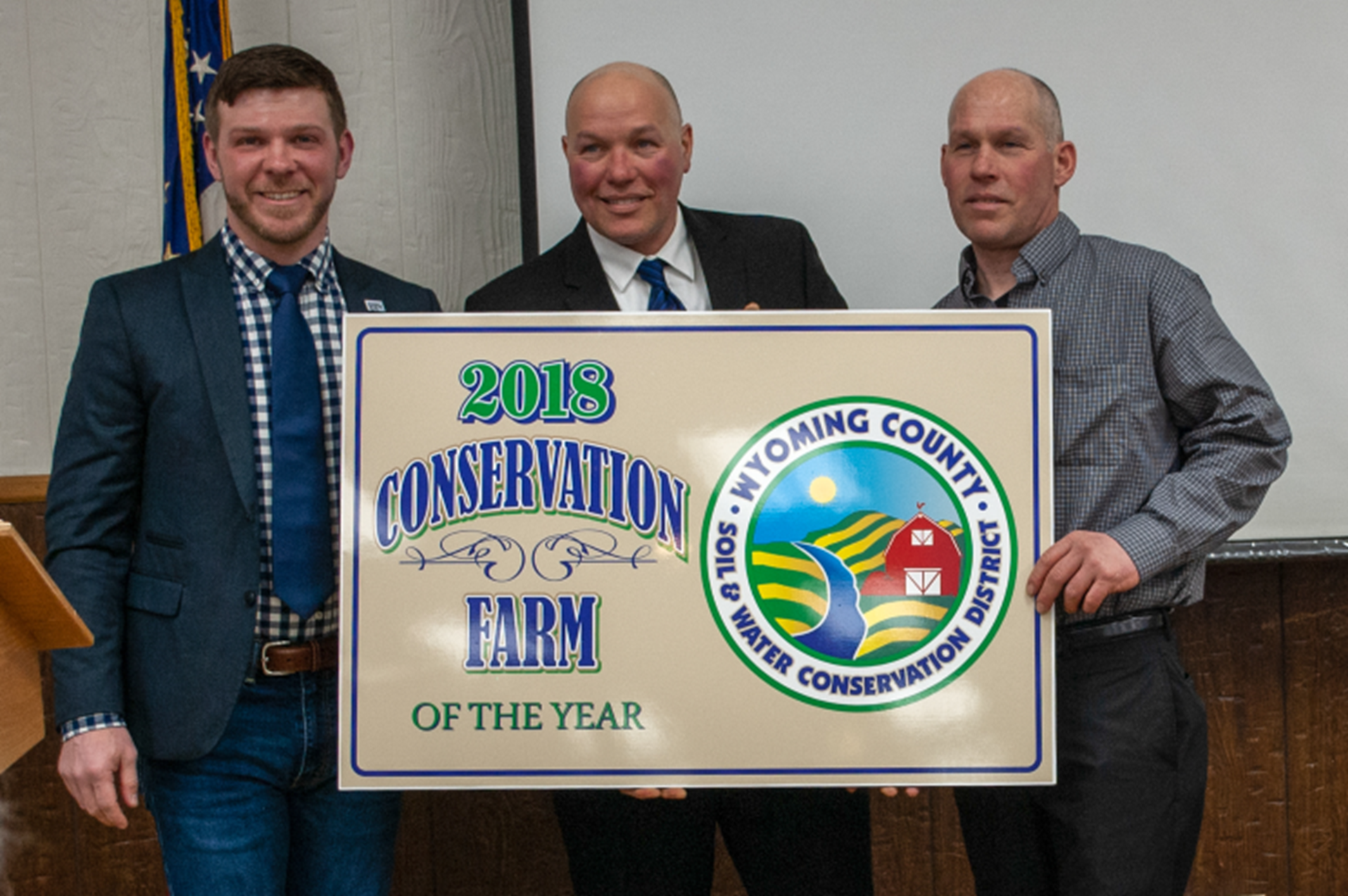 Fontaine Farms began in 1926, when Laverne Fontaine built the original barn on the farmstead that is still used to milk cows today. Fontaine Farms, LLC milks 270 animals, and cares for an additional 40 dry cows and 200 young stock. The farm operates approximately 700 acres to grow the crops they need to feed their animals.Conservation practices come in many different forms. Over time, Fontaine Farms, LLC has implemented many best management practices to conserve natural resources on their farm. These BMP's include zone and minimum tilling, cover crops, silage leachate management systems, long term waste storages, riparian herbaceous buffers, livestock exclusion from waterways, nutrient management, and wetland restoration. All of these practices help to prevent erosion and improve water quality, which are some of the main goals of the Wyoming County Soil and Water Conservation District.
2017 Summer Newsletter
Posted Aug 29, 17 in Conservation News,
Wyoming_County_SWCD_2017_Summer_Newsletter.pdf
2017 Agricultural Environmental Management (AEM) Awards
Posted Aug 9, 17 in Awards,
Armson Farms- Pavilion, NY
Synergy, LLC- Wyoming, NY
Skeels Farms, LLC- Bliss, NY