Conservation Education
The Wyoming County Soil and Water Conservation District sponsors a number of educational activities that are specialized for people of all ages. We feel that it is extremely important to provide the leaders of our future with the knowledge to respect and care for the environment around them.
Envirothon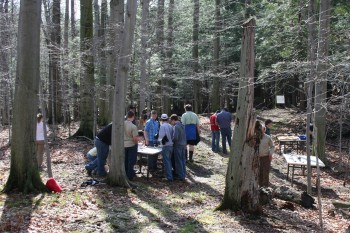 Each May, high schools from Wyoming County and surrounding counties participate in the Trailside Envirothon. This is an all day event that tests and challenges students' knowledge about the environment. They are tested in five main areas including: Aquatics, Forestry, Soils, Wildlife, and Current Issues. In preparing for the big day, students learn and study these topics and because interested and passionate about their environment. Winners from each county are then sent to the state competition where to compete against the best of the best from counties all around New York State. After completing all stations, students get to participate in The Water Taste Test. Water samples from towns around Wyoming County are provided and the students get to judge which is the best tasting. Location: Trailside Lodge at Letchworth State Park, Castile, NY * Visit the New York State Envirothon Website for resources, study materials, and other important information*
Water Quality Tour
In conjunction with the Wyoming County Water Resources Coordinating Committee, Wyoming County SWCD gives a tour of recently completed projects to highlight what is being done around the county to preserve/improve water quality. This tour is open to all that wish to attend and want to learn about different conservation methods and techniques used by the SWCD.
Conservation Field Days
Each September, the Wyoming County SWCD and other co-sponsors hold an all day event for local sixth graders. Schools from around the county bring their sixth grade students to learn all about environmental conservation. Throughout the day, students travel to thirteen different stations learning about everything from soil erosion to maple syrup production. As an added bonus, local experts are brought in to present the information regarding natural resources to the students. This is a fun and exciting opportunity to begin getting students interested in their surrounding. In addition to the field day, students have the opportunity to enter an essay, poster, or diorama competition where they can highlight the different stations of the day.
Soil Stewardship
The last week in April and beginning of May is Soil Stewardship Week. It is a week to celebrate soil and all its properties. In honor of Soil Stewardship week, the SWCD sponsors the sale of educational materials to promote soil and water education. Working with local schools and churches, the SWCD donates numerous educational pamphlets and activity sheets which create a fun and easy way to learn about soil and water.
Local Events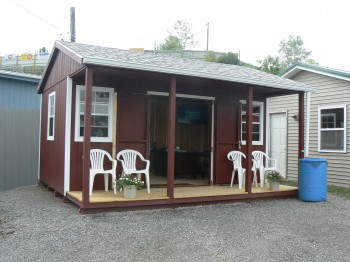 The Wyoming County SWCD not only sponsors and hosts conservation education events, but we also participate in other local events to spread the word about soil and water conservation. Some events where you can find us are:
Wyoming County Agri-Palooza
Wyoming County Fair - visit us at our new building!
Learn to Catch a Fish Family Picnic – Sponsored by Letchworth State Park