Technical Assistance to Municipalities
Erosion control, water management, water quality, soils and drainage
$50.00/hr. or $50.00 min. (may also include appropriate permit fees)
Before and After pictures of a waterline in the Village of Attica
Technical Assistance for Agriculture
Erosion control, drainage, water quality, waste management for owner/operator
No Charge
Other resource or planning information, etc. for consultants and/or CAFO planners
$50.00/hr. or $50.00 min.
Land Classification for Agricultural Value Assessment
$25.00/parcel
Technical Assistance for Ponds
Initial Soils Data from Soil Survey or other Resource Information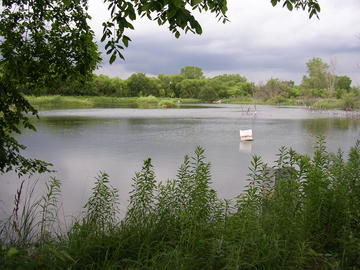 No Charge
Preliminary Site Review to Assess General Conditions
No Charge
Evaluation of Soil Test Pits and/or Detail Site Report
$50.00
GRASS_CARP_PERMIT_APPLICATION.pdf
PONDOWNERS_GUIDE_TO_GRASS_CARP_INFO.pdf
Hydroseeding
Truck/operator (billed by County Highway Dept.)
Approx. $82.00/hr
Plus cost of seed, mulch, fertilizer, etc. (billed by SWCD)
Approx. $1200.00/acre
Stream/Wetland Disturbance Permits
Projects authorized under SWCD General Permit
$150.00 /project application
Assistance with applications, maps, designs and all follow-up work for NYS DEC stream permits
$150.00 /project application
NYSDEC Wetland Permit Applications
$150.00 /project application
Mining & Mined Land Reclamation Plans
Includes plan, survey, maps, permit applications, environmental assessments, all follow-up, etc.
$500.00 (1-5 acres) ($250.00 each additional 5 acres)
Revisions and renewals of existing Mining Plans prepared by the District
$250.00 each additional 5 acres
Revision and renewals of plan prepared by others shall be charged the current planning fees.
$50 per hour
Interpretation of Resource Information
Includes information and maps pertaining to soils, wetlands, aquifers, flood plain areas, conservation planning, conservation recommendations for proposed projects, design reviews, etc.
Landowner/Operator (For information pertaining to his/her own property)
No Charge
Commercial/Business Consultants, Real Estate Agents, Developers, etc.
$50.00/hr. or $50.00 min.
Site Reviews
Site developments for new construction
$50.00/hr.
Stormwater management plans and reviews
$50.00 minimum